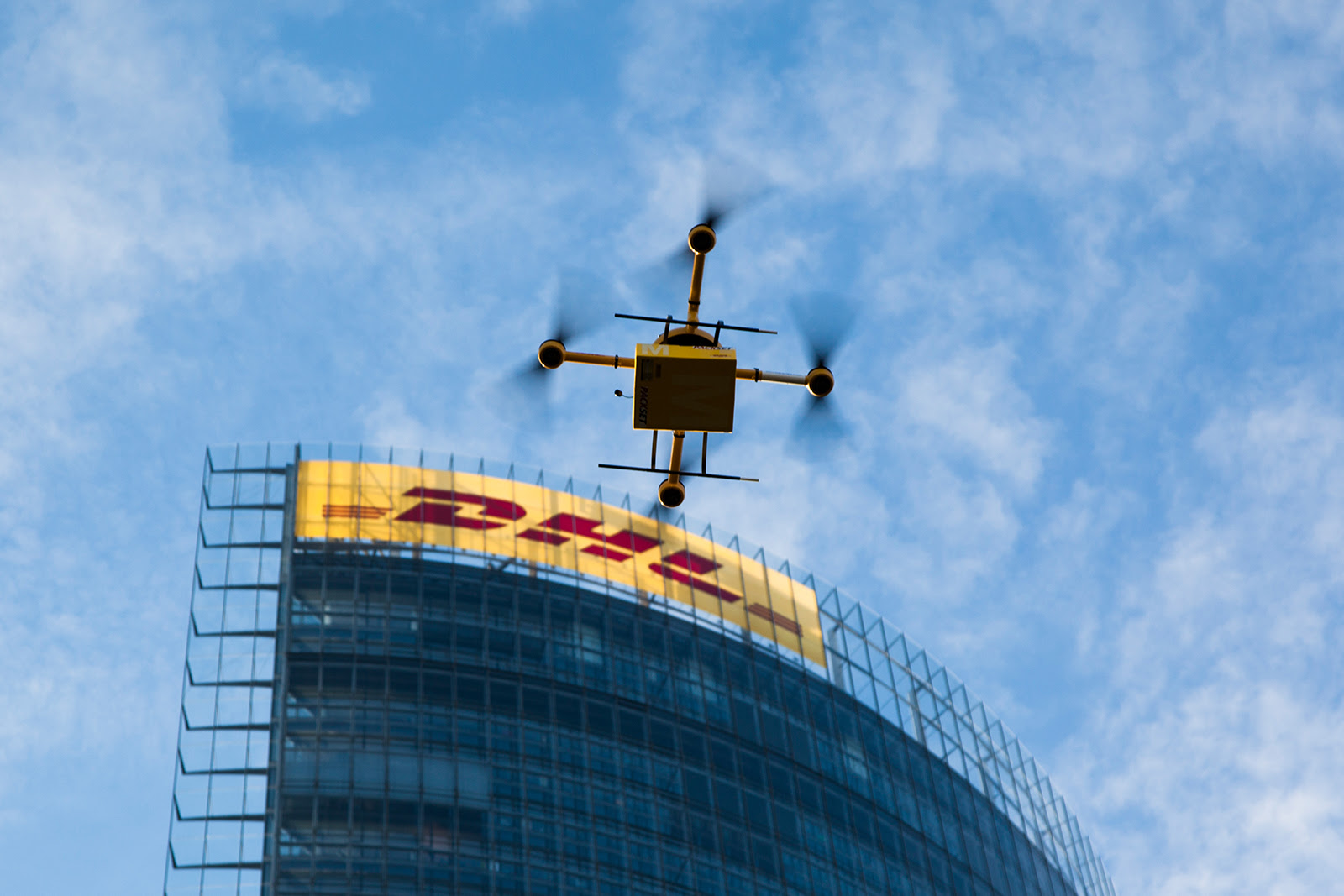 Last month, Deutsche Post DHL transported six kilograms of medicine from a pharmacy in Bonn, across the Rhine River, to its headquarters.
This wouldn't have made international news, except that
DHL accomplished this with an unmanned aircraft system
- commonly known as a drone.
This came less than a week after Amazon's Jeff Bezos claimed his company would deliver products to customers' doorsteps via drone in three or four years.
Regulations
and technological hurdles would make Bezos' plan all but impossible in the US near-term, but DHL proved that with proper planning and logistics, you could deliver small parcels with small drones today.
On January 22, The International Research and Exchange Board, or
IREX
, will be hosting a "deep dive" discussion on how this same technology could benefit international development.
The goal of this 45-year old not-for-profit is to "enable local individuals and institutions to build key elements of a vibrant society," a mission which includes strengthening
education
and
independent media
, and leveraging
technology for development
.
I'll be speaking at this event and helping participants envision applications for unmanned aircraft and international development.
The IREX press release
has more information:
We all know the military and surveillance applications of drones, and we can dream of Amazon Prime Air, but how can unmanned aerial vehicles (UAVs) be used to improve peoples lives? What innovations with remotely piloted aircraft will accelerate social and economic development?
Could we deliver medicines via drone? What about finding poachers from the air? Or monitoring the impacts of climate change? And could we speed up disaster response?
Please RSVP now to join the next IREX Tech Deep Dive where we'll examine the current and potential role of drones in development with the aim of answering questions like:


What are the current and near future capacities of UAVs?
How can we use these functionalities in development?
What are the issues and ethics involved with UAVs?

To help us navigate UAV usage, we'll have five thought leaders sharing their knowledge and opinions:


Please RSVP now to join this active, practical event. We'll have an overview of the state of UAV technology and usage, a lively brainstorming on potential projects, and small teams creating drone project designs and a framework to use with future drone deployments in development. We will even have a drones hands-on for those wanting to test out their piloting skills. You'll go from talk to action in just one morning!
Note that this event is in-person only, and RSVP is required to attend.
Excited? Then check out our curated list of resources to deepen your understanding of the issues and possibilities of drones in development.
In the United States, journalists are severely limited to access to the skies, and only hobbyists or government institutions can fly drones. However in developing countries, there are a multitude of ways in which drones could aid reporters.
Above protests in
Thailand
, Turkey, Argentina, Estonia, Poland, and Russia, we've seen how small unmanned aircraft can give critical insight into the size of political uprisings, and provide evidence of police tactics. We just as likely could see reporters in developing nations using drones to monitor elections, record human rights abuses, and measure the impact of natural disasters and resource extraction.
Next to delivery drones, drone journalism may be the most widely-known use of this technology. But in the developed world, the largest single sector for unmanned technology will be agriculture. Drones both large and small have potential as vehicles to precisely deliver pesticides and herbicides, and collect crop data that allow minimum inputs for maximum yields.
Where access to water is at a premium, drones could help farmers do more with less. And any time a producer can reduce environmental impact through reduced chemical use or sustainable farming methods, the local community and the ecosystem benefit.
Of course, this isn't to diminish the value of the drone as a means of transport. Paola Santana, Co-Founder, Head of Regulatory & Legal Affairs at
Matternet
, is one of the people working to make airborne delivery a possibility where ground-based delivery is treacherous or impossible. She'll also be speaking at IREX.
In "developed" countries, where drones have to weave through increasingly cluttered skies and negotiate numerous physical and legal complexities on the ground, drones have to
avoid the infrastructure
. But in an international development context, where drones deliver much-needed services to undeserved areas, drones
become the infrastructure.
It could turn out that developing countries are in the best position to make use of this technology.